slide- coming soon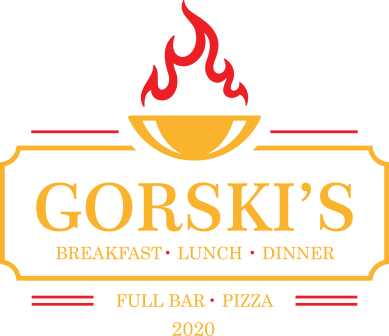 slide1 - copy
We're serving your favorite homemade meals daily
slide3
Our flavorful lunch is perfect for your midday boost and casual get together

Open for Dine In
Daily: 7 AM-8 PM

Available 7 Days a Week!
7:00 AM - 8:00 PM

Beer, Wine & Cocktails
7:00 AM - Close
Join Gorski's Loyalty Rewards and start earning delicious rewards!
Receive $5 off on your birthday day (the day only) if you are in the rewards program.
Whether you join us bright and early for breakfast, or for lunch and dinner. We are excited to share a delicious homemade entree with you in our newly renovated restaurant.
In addition to great food, you are welcome to join us at our bar for a variety of beer, wine and cocktails.
We are proud to offer Mosinee, WI great food and drink, in a relaxed atmosphere.